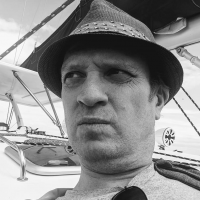 Steven Lazaroff
Historical Mysteries, Historical Fiction, History
Steven Lazaroff is an extensive traveller with a passion for history. Able to root out the backstory of a building, an architectural ruin or battlefield, he seeks the humorous side of the story and attempts to convey a story with sarcasm, humour, and style.

His interests are wide-ranging and include Anthropology, history, military history, and cosmology.

Steven Lives in Montreal, Canada with his wife and is currently writing his third book.
One may as well be asleep as to read for anything but to improve his mind and morals, and regulate his conduct.
Laurence Sterne